Overtures, classical songs and modern brass music
Since 1982, the town band has organised a spring concert on the Saturday before Palm Sunday in the Stadthalle Buchen.
Every year, the town and youth band show the whole range of their musical skills. Solo performances in especially require increased attention and sensitive empathy from the band.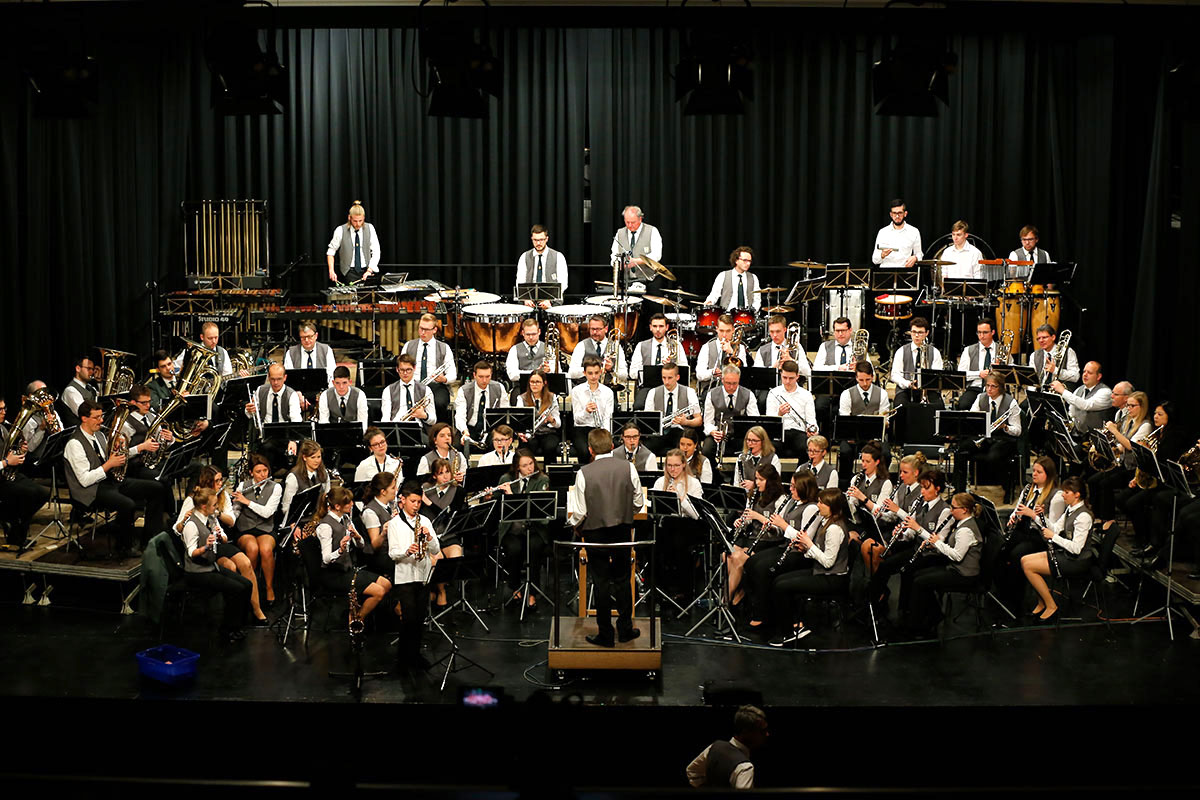 While overtures and classical songs are usually the focus of the first part, the second part is dedicated to modern brass music. Here the town band demonstrates its skills with solos in various registers, which is rewarded annually with a full hall.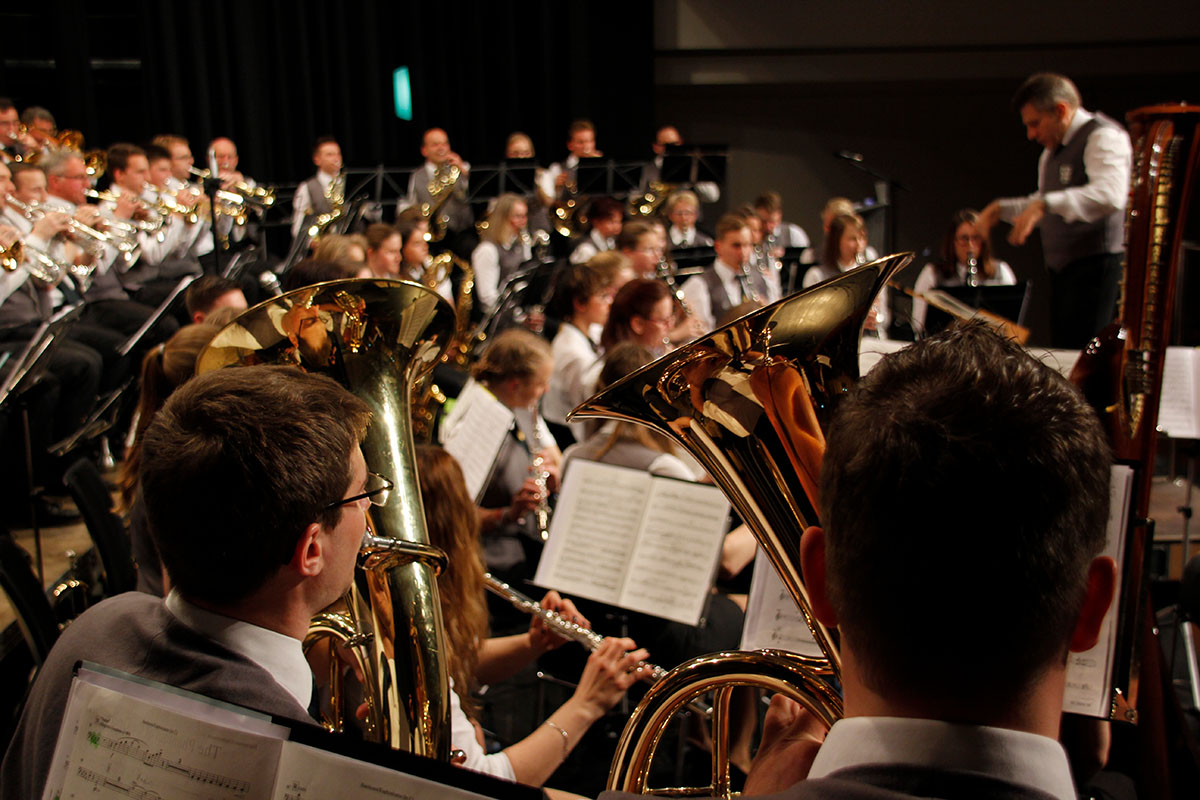 Necessity is the mother of invention. After the demolition of the Frankenlandhalle, it was quite large near the Buchen town band. All of a sudden, the location for the spring concert was missing. The musical figurehead of the city found a more than worthy replacement on Saturday, 24 July 2010 in the courtyard of the district museum: With pleasant external conditions, the 70 musicians invited with their summer serenade in a great atmosphere to a musical journey across all continents and styles.