Town Band Buchen e.V.
Brass music - traditional, pop or symphonic
Stadtkapelle meets Rock - Summer Opening // Free Entrance
Anstelle des ausgefallenen Frühlingskonzerts veranstaltet die Stadtkapelle Buchen am 26. Juli 2022 um 19.30 Uhr in historischer Kulisse des Museumhof in Buchen einen musikalischen Sommerabend unter dem Motto "Stadtkapelle meets Rock - Summer Opening". In der einzigartigen Atmosphäre des Museumshofs verspricht der Abend einen schwungvollen Start in die Sommerferien. Den Anfang macht die Jugendkapelle unter der Leitung von Lisa Helmle. Im Anschluss präsentiert die Stadtkapelle, ebenfalls unter der Leitung von Lisa Helmle, verschiedene Klassiker der Rockmusik. Dazwischen lockern kleine Geschichten und Informationen über Songs und Interpreten den Abend auf. Der Förderverein sorgt für frische Getränke und Fingerfood. Der Eintritt ist frei. Über einen Besuch würden wir uns sehr freuen.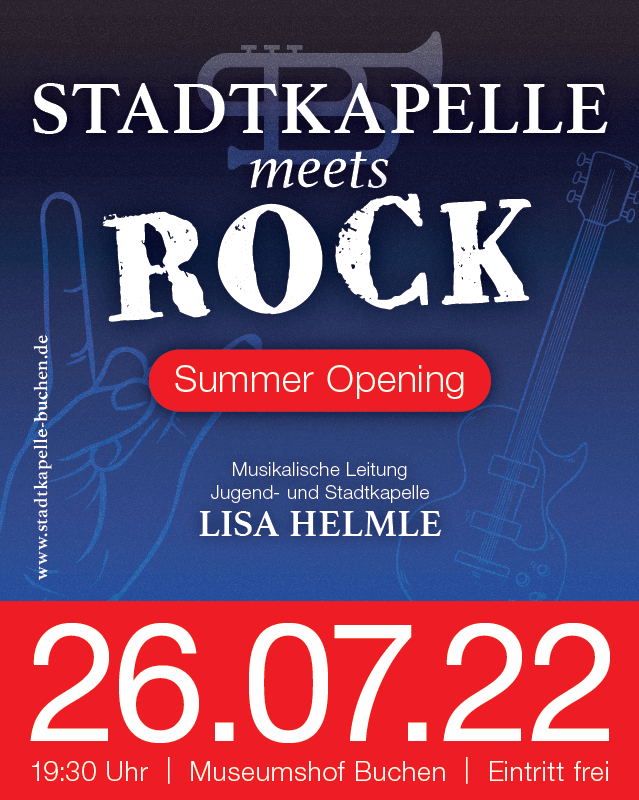 Die Musiker präsentierten sich bei der Rochus-Prozession erstmals unter neuer Leitung. Helmle wird als "hochkompetentes Buchener Eigengewächs" gelobt.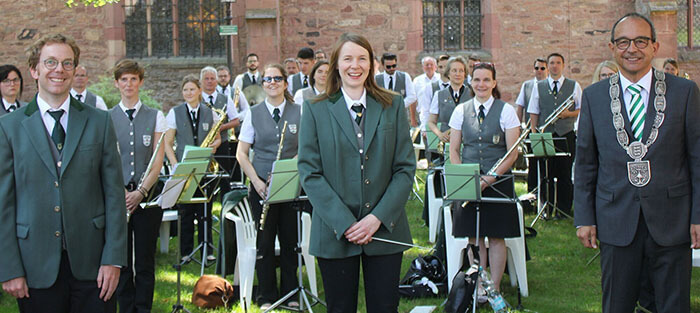 July 19, 2021
Alexander Monsch has earned great honours over the last 15 years as the conductor of the town band of Buchen. With the Rochus Procession, the passionate conductor and music teacher celebrated his musical goodbye on Sunday with the town band, which he is leaving for private reasons at the end of August.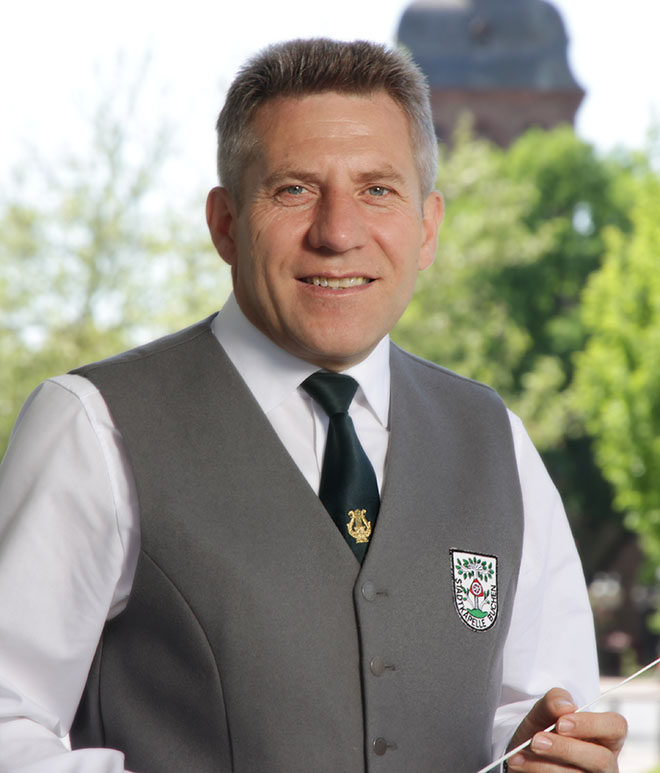 July 20, 2020
23 girls and boys of the third and fourth grades of the Jacob Mayer elementary school in Buchen are active in a brass class.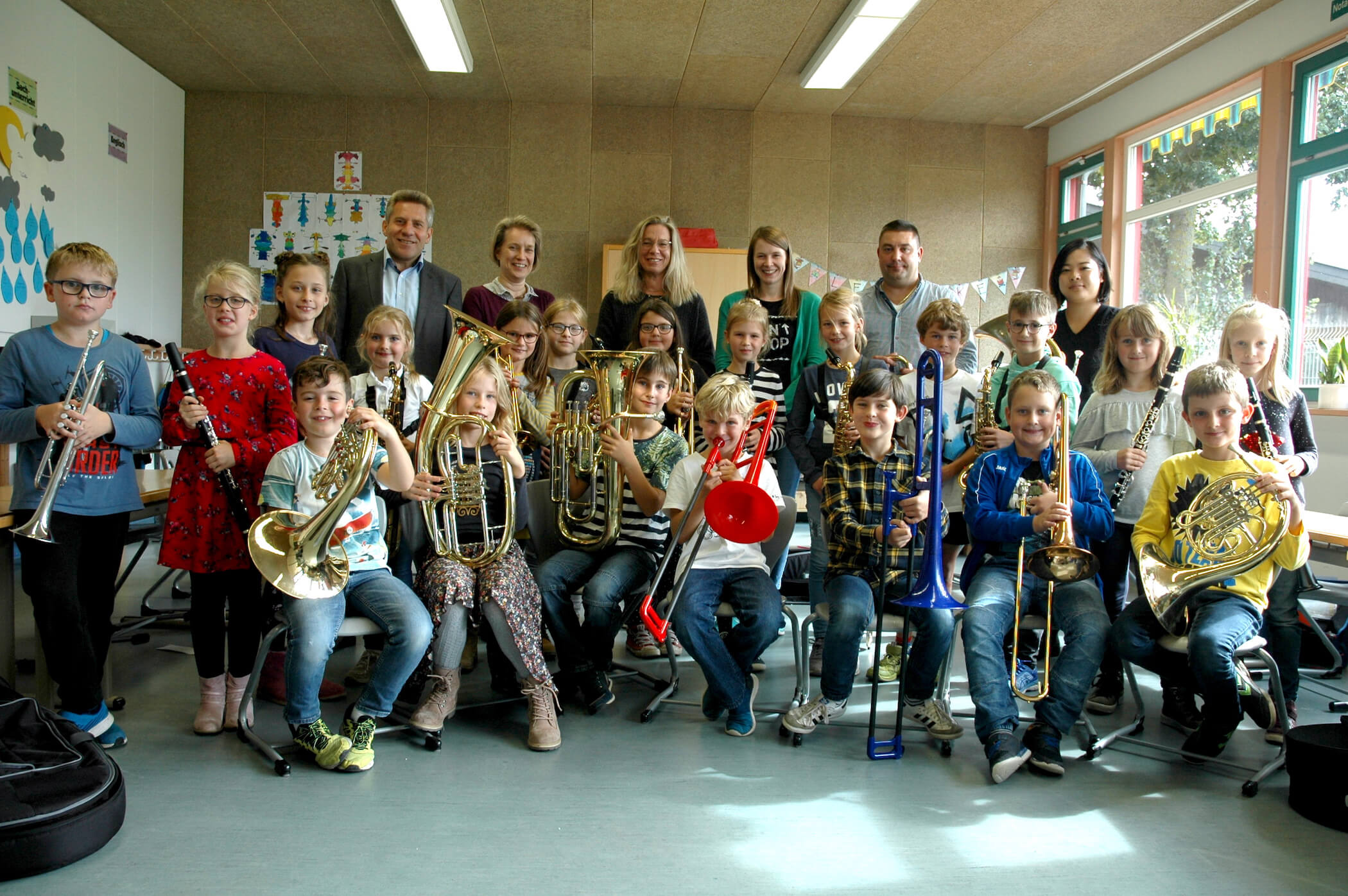 October 5, 2019
During a visit of Buchen's town band in Görlitz the Saxon Prime Minister Kretschmer was appointed honorary conductor.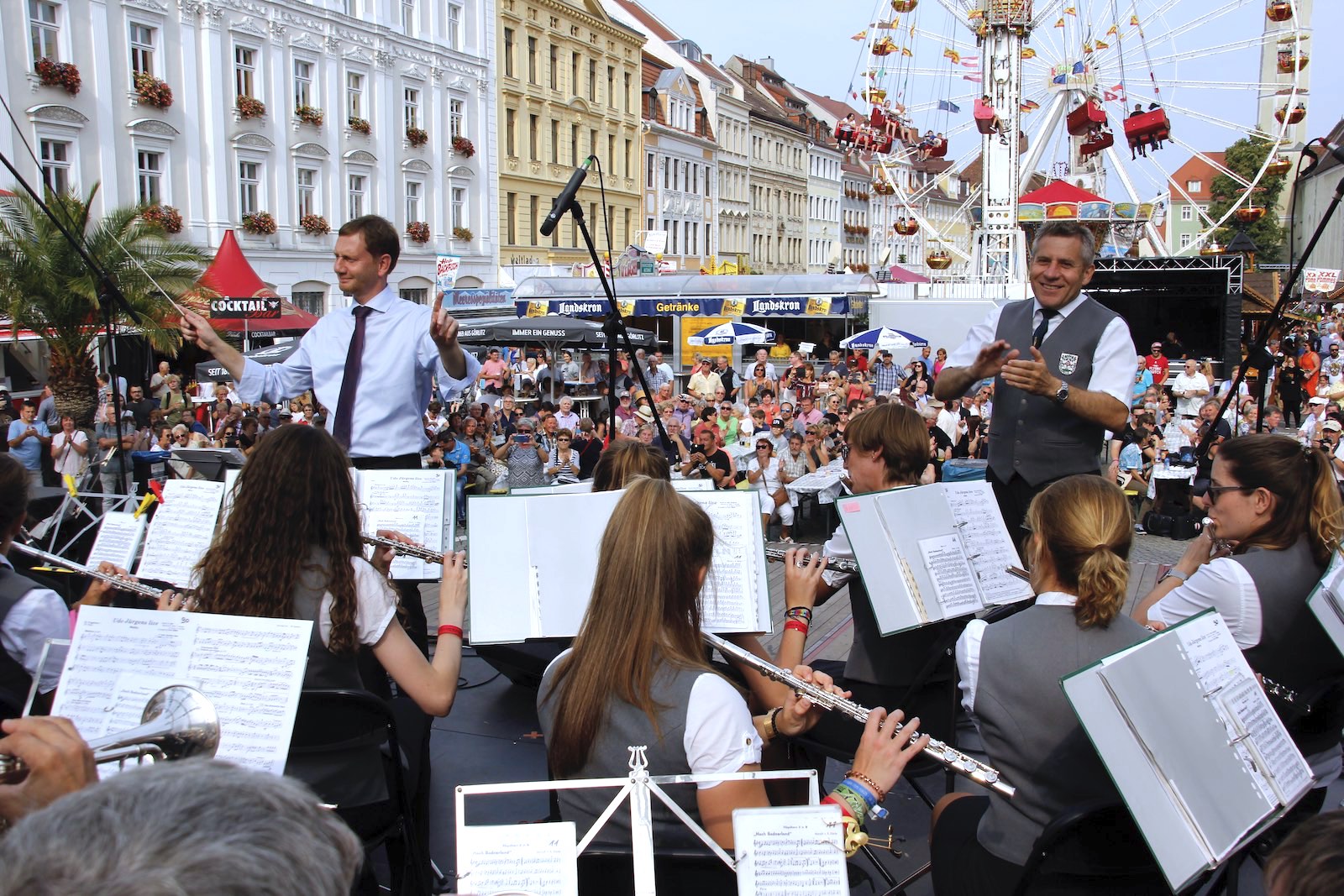 August 27, 2019
The musical "figurehead" of the town of Buchen
Since its foundation in 1893, Buchen's town band has been an important cultural institution in the town of Buchen and organises its own concerts and the well-known pre-summer festival throughout the year. The association represents the town of Buchen through the design and framing of a variety of secular and church events, as well as official occasions. The town band of Buchen offers a wide repertoire of traditional folk music, rock and pop music up to symphonic brass music.
Become a member of the supporters now.
Very easy and comfortable via our online form. Without any paperwork!
Declaration of membership