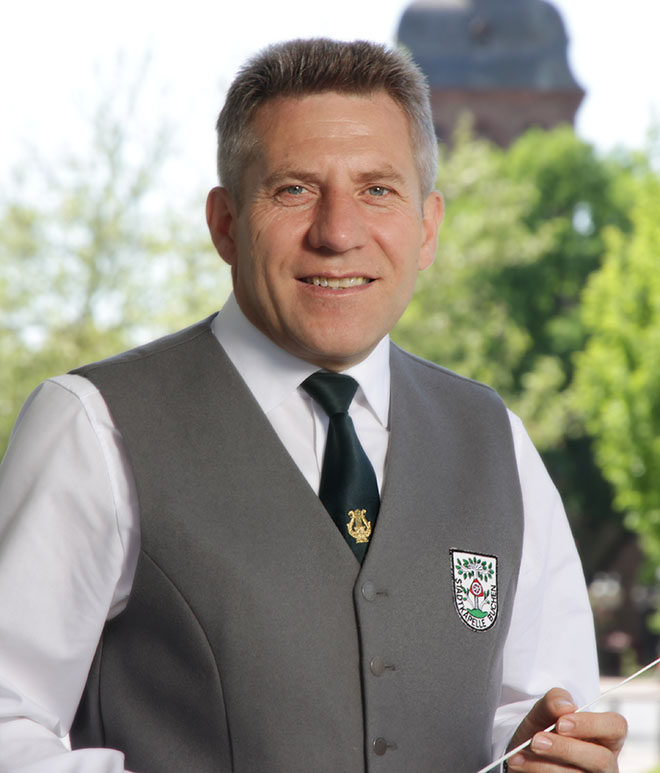 Alexander Monsch, born in 1968, already played the trumpet at the age of 10. He received his first lessons from Johannes Burgardt.
During his youth he won many awards and prizes at competitions in the former Soviet Union. He received his professional education at the Music College in Karaganda, where he studied trumpet and brass orchestra conducting.
1987-1988 he was a member of the military orchestra in Alma Ata. After moving to Germany in 1989 he completed his education by contact studies at the Mannheim Music Academy with Prof. Günther Beetz and played in several ensembles and orchestras.
Alexander Monsch began teaching trumpet at the Joseph-Martin-Kraus-Music School (JMK) in 1991. He founded and led the well-known JMK-Big-Band of the music school, which has been invited to perform in Switzerland several times. The JMK-Big-Band is currently building up the 5th generation and has already demonstrated its skills very successfully in various performances.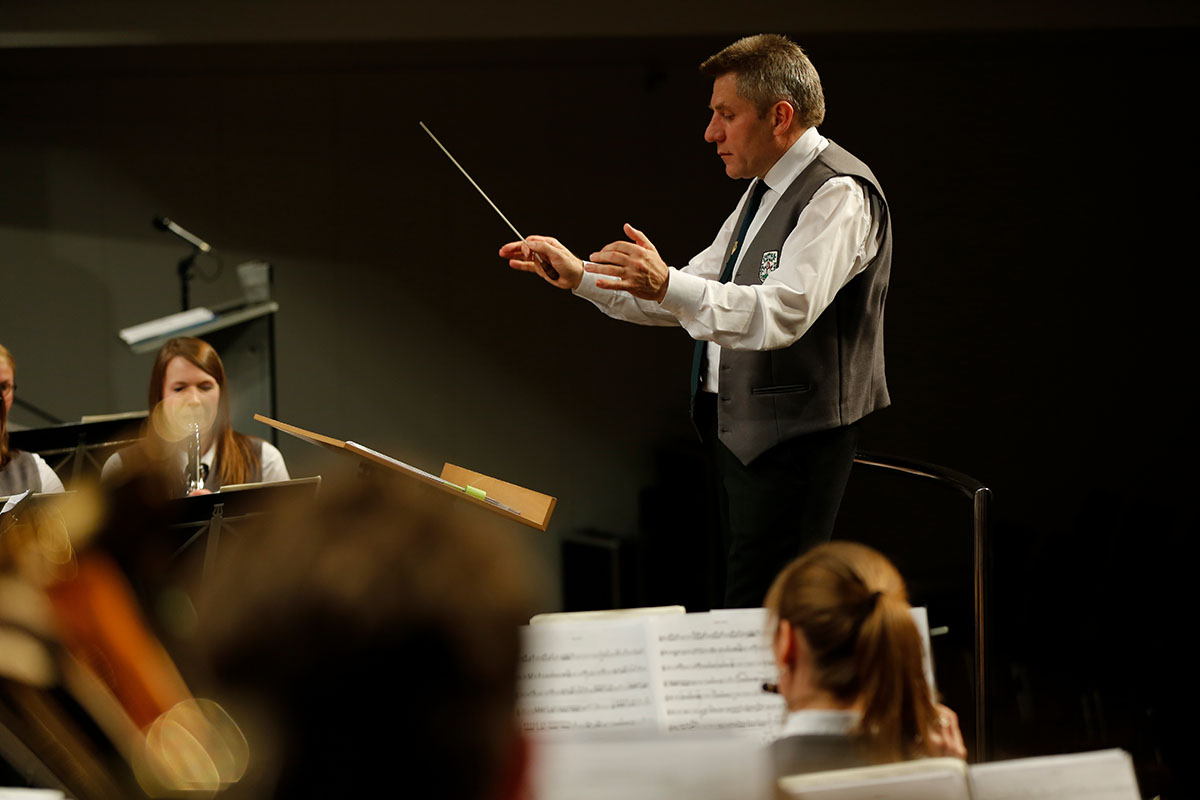 In addition to his extensive work as a musician and conductor of Buchen's town band, which under his direction has developed into a symphonic brass orchestra since 2005, his main focus is on educational work and the support of young musicians through professional teaching. Many of his students have won regional, national and international awards.
Alexander Monsch is also active as a supra-regional teacher for brass orchestras. He initiated the "brass class", a cooperation between the JMK Music School and the Jakob-Mayer Elementary School, in order to promote interest in playing an instrument among younger children.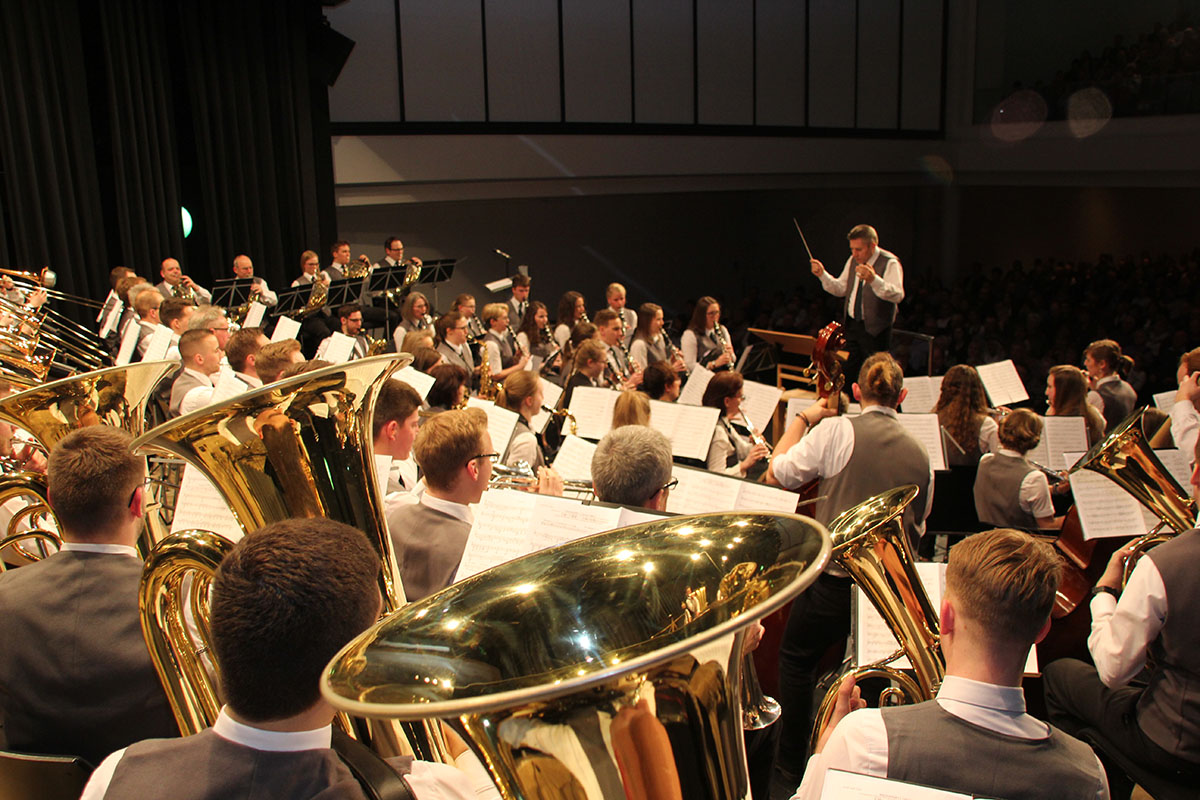 Since 2012 Alexander Monsch has been assistant director of the JMK Music School.
As a continuation of the education and to promote youth work, the ABC-Band was founded from these classes in September 2015.
Contact
Alexander Monsch